KBI MUSIC SHOPPE REPAIR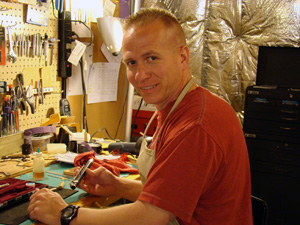 Dan King – PMP, Repair Technician, M.A. – Resource Management, Owner
Our instrument repair is the cornerstone of KBI Music Shoppe. We began our company as KBI Repair, repairing instruments for local schools. We are known for the quality of our repair work and every job is guaranteed. Our state of the art facility has provided repairs for local schools, students, and professionals.
We have fully qualified, experienced repair technicians available for brass, woodwind and string repair. Our repairs are all done site so that means your instrument is not shipped off to another location which means shorter turn around times. If available we can offer a loaner instruments while yours is being repaired.
Bring your instrument into the store for a free estimate. If you decide to have your instrument repaired we will submit it to the repair shop and contact you as soon as the work is complete. Delivery is available to local schools. Please check the Local School Delivery tab for details.
---
OUR MISSION IS SIMPLE:
To provide our customers with quality repairs at affordable prices with a fast turnaround that minimizes the time a musician goes without their instrument. No student should ever have to go to class without an instrument.
Our motto- Fix it right the first time, EVERYTIME!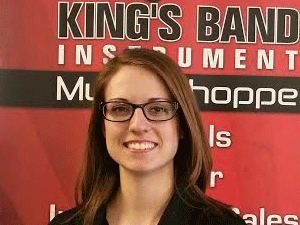 Abby Lawson – Shop Manager